Italian Modiano Old Trophy Marked Cards for Gambling
---
| | | | |
| --- | --- | --- | --- |
| Brand | Modiano Old Trophy | Size | Poker size |
| Color | Red & Blue | Index | Regular index, 4pips |
| Origin | Italy | Material | 100% plastic |
Italian Modiano Old Trophy marked cards are great partners for infrared contact lenses and sunglasses. Technicians will process the Old Trophy poker cards with invisible ink on the back. Generally, there are four kinds of marks that are popular.
A big font and suits
Only font
Small fonts on four corners
Very small fonts on white border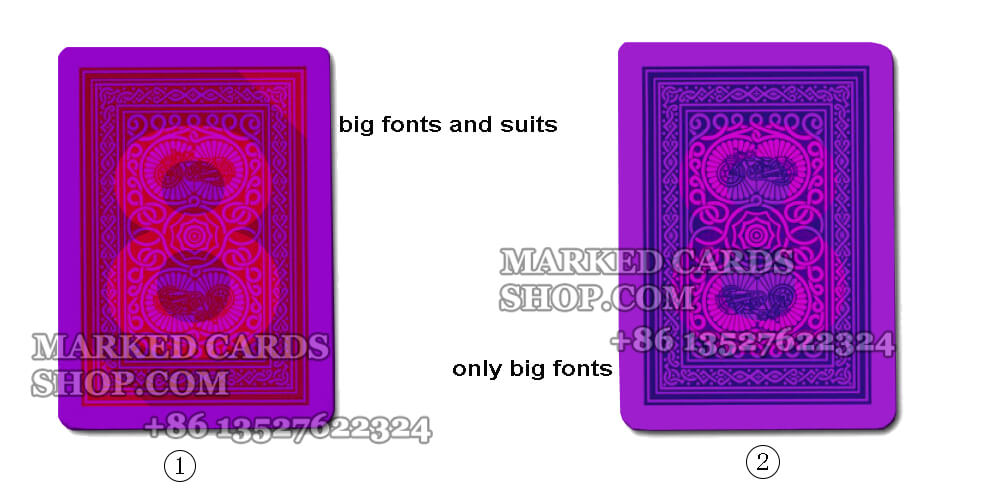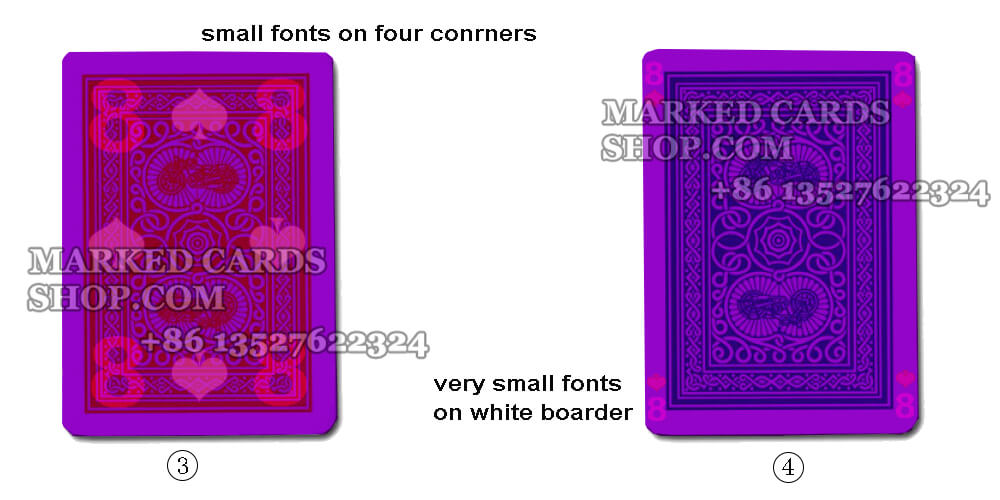 How to win in gambling with Modiano Old Trophy marked poker cards?
If you want to win easily in gambling, there are two things that are very necessary.
Modiano Old Trophy marked cards poker
Invisible ink contact lenses or sunglasses
These devices are perfect partners in gambling cheating.
Our Modiano Old Trophy marked playing cards are top quality. These cards look no difference with non-marked cards. And we will repackage the Old Trophy marked decks after the process. The package will be the same the original one. If you mix marked decks with the normal playing cards, no one can distinguish it without the help of infrared readers.
In gambling, users just need to wear the special contact lenses. With it, they can see the marks on Modiano Old Trophy marked cards clearly. You don't need to guess who is the best hands any more because You can know your opponents' cards in advance. According to it, you can make the bet more wisely. Winning odds are greatly increased with these devices.
We provide professional customer service. If you want to know more detailed information, you can contact us through online service, Email, WhatsApp and Skype.